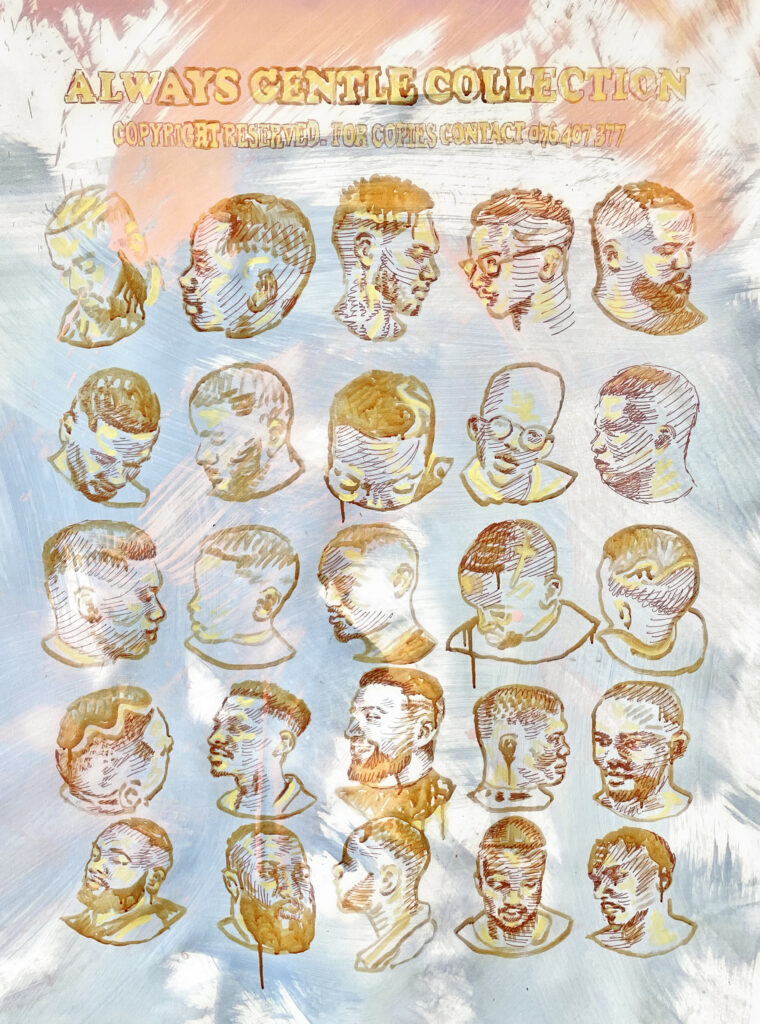 Artist Henri Lamy doing a live paint demonstration, joined by kids from the audience.
KNYSNA – The exhibition of French artist Henri Lamy held at the Entabeni Guest House Estate on 16 March was an interactive and fun evening combining various forms of arts and culture.
It was Lamy's first exhibition in South Africa; he has previously exhibited in the US, the Philippines, China, Thailand and Europe.
The subject matter for the paintings in this exhibition was people and places that fascinated him during his time in Knysna. The showcase highlighted Lamy's talents as a visual artist and figurative painter.
Lamy is currently on a two-month artist residency in Knysna, sponsored by the Southern African Foundation for Contemporary Art (SAFFCA). The foundation supports the talents of local and international artists and aims to bring the two worlds together. SAFFCA has been hosting the artist residency every year since 2017, accommodating a local or international contemporary artist. Lamy is the 33rd artist to make use of this offering.
The exhibition was a dynamic experience combining contemporary and figurative art along with the Brazilian/African martial art form called capoeira. Lamy performed a capoeira routine while also painting on a large canvas. His performance was accompanied by a live marimba band, the Sinethemba Youth Group players. Lamy worked closely with the Sinethemba group to curate the showcase, giving the evening both a local and international flair.
The highlight of the evening was during Lamy's performance, when a group of children in the audience participated in helping the artist paint on a canvas. The demonstration turned into a fun, live art performance, with members of the audience quite literally getting their hands dirty.
Lamy and his wife are responsible for starting an art residency in 2017 in his home town of Lyon, made up of 500 artists from Europe, called Maison Gutenberg.
His aim is to make the arts more accessible and show the power of art in community development. A portion of the earnings from the exhibition will be donated to the Sinethemba Youth Development Centre.